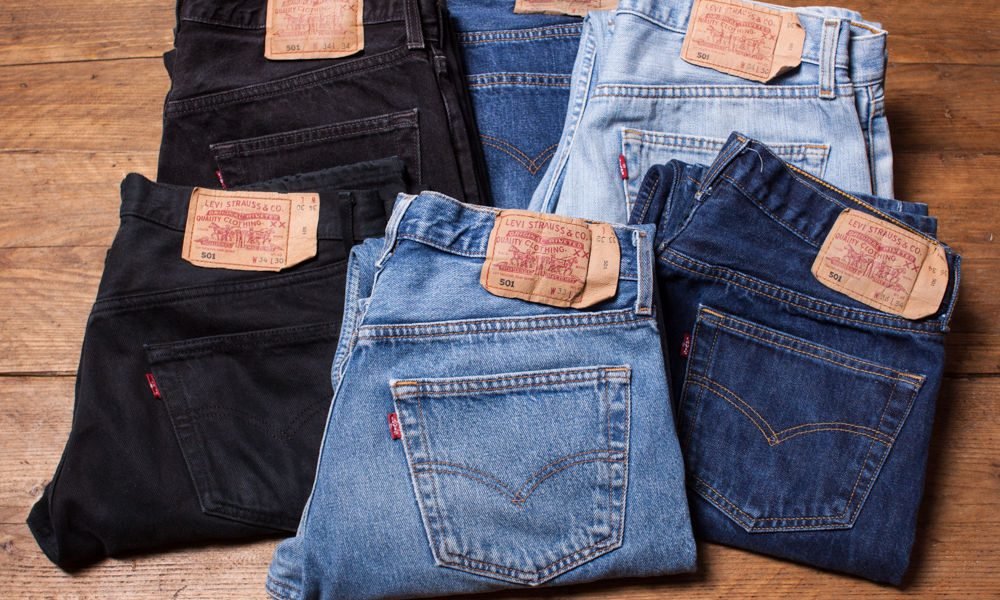 This is Your Ultimate Guide to Buying Vintage Jeans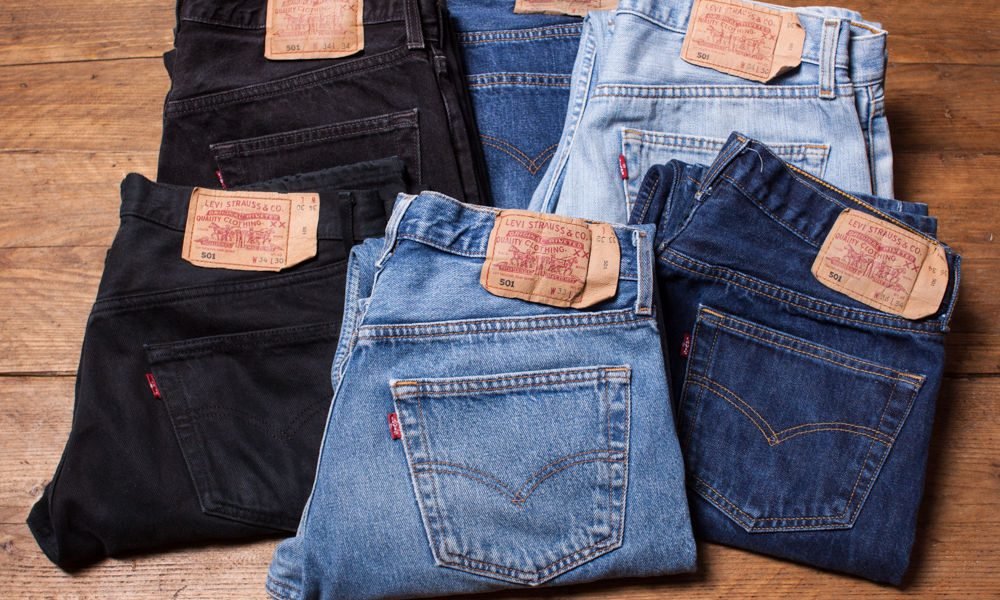 Jeans are over 145 years old and that is vintage status. Call it a trend, or responsible environmental choices, but the vintage denim fad is back though never very popular because of too many options available in the market. The popularity of vintage jeans is because these are versatile whether long and skinny, cut short, wide-leg, or paired with ankle boots, slouchy boyfriend or even with flares; there is just no way you can go wrong.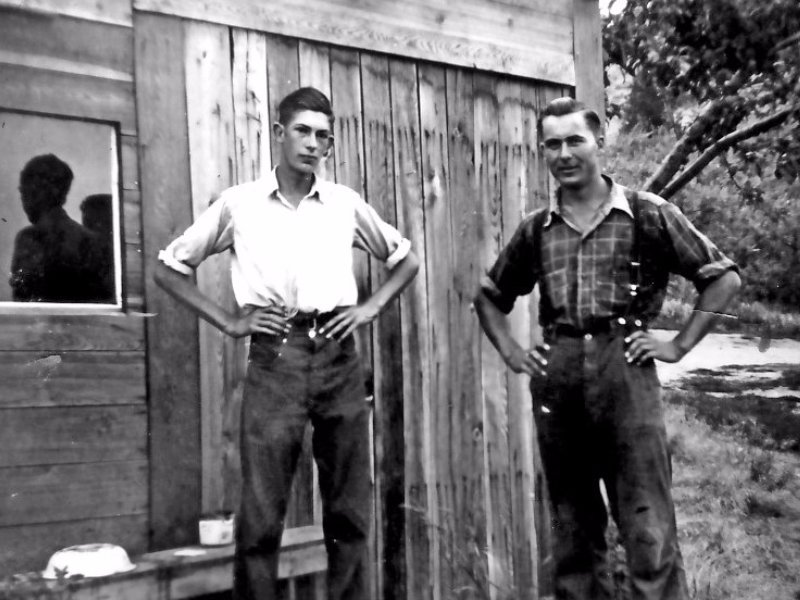 Shopping for vintage jeans is not simply picking your typical size off the thrift store rack as the tag size means nothing, and not every pair is created equal; some jeans make you look taller, while others make your behind look outstanding. Yves Saint Laurent had wished that he had through of blue jeans because of it's nonchalant and relaxed feel. A guide to help in selecting the styles and brands commonly found at thrift and vintage stores is handy. What to look for, what to expect, and where to find them, are perplexing choices. The legends are Levi's 501, Jordache, Wrangler, Carhartt, Lee Riders, Levi's 505, Calvin Klein, and Gitano. But this doesn't mean any old pair of jeans can be worth money, only a few are worth buying and investing in. So which are those elusive and expensive ones? Start out by following some of our valued advice;
Some Important Rules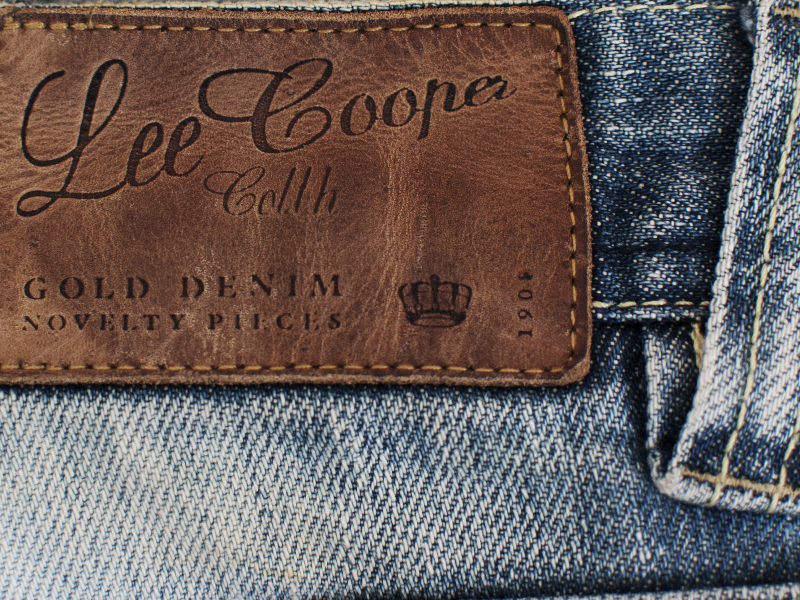 A red line for Levi's and other mid-century jean means money. The red-tab pre-1982 Levis has  it's signature selvedge with the red line on the pant's outseam as a cosmetic dash, but indicating high production norms. Pre-1971 Levi's had a capital E on the butt tab, a tag made of leather, or with a serif font, rivets inside the pockets and the more rusted and dark, the better. Single stitching on coin pocket and extra stitching on back pockets identify a pair of good vintage jeans. Numbers or letters inside the top fly button, identify mills or factories, which help in dating the pant. Fonts on care labels denote decades and a union-made stamp or logo means sound business practices and pants which are not likely to rip. There are reverse tells, like rhinestones, bell-bottom openings, tags in Spanish or French, which are post-NAFTA and not old.
Fit Matters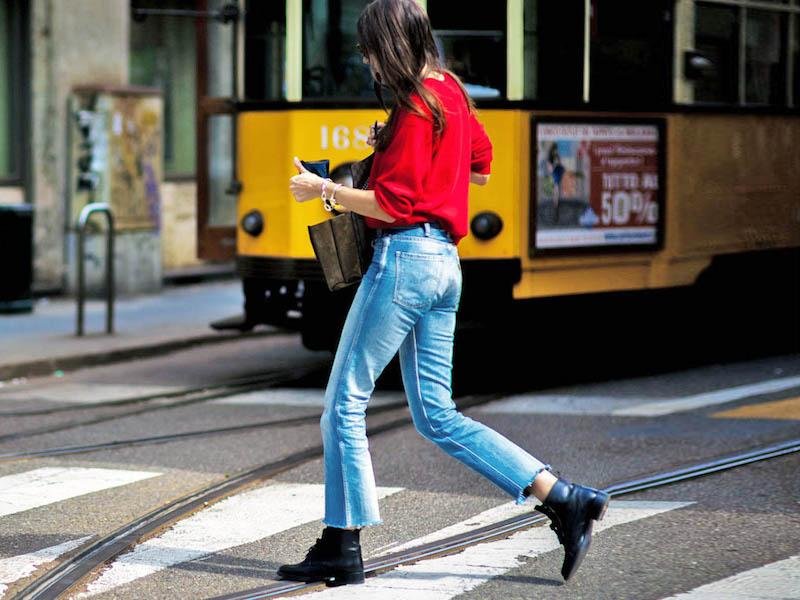 A jean's fit explains when it was made. Pre-WW II jeans were usually donned to cover up wool pants, gym clothes, and long johns, by coal miners and farmers. Old pair of jeans, such as the Carhartts at Dave's now, had suspender buttons for those who liked to wear suspenders, and were baggier. The manual laborer tag meant jeans were not welcome when worn for meals at fancy restaurants. Showing up in a pair of denims to social events in the 1920's may be very practical but also mighty disrespectful. Jeans a hundred years ago were shorter, as people too were shorter. Skinnies at a flea market… they're not that old. If you want your old jeans to be skinny, become friends with a tailor who can alter them for you.
Materials Matter More
Jeans are like fruit: you should touch them. Touching the wares on sale helps you understand the feel of the real thing and also lessens your chances of getting cheated. A jean passes the touch test if heavy and thick. Prison jeans and Carhartts cannot be differentiated from old Levi's if you have your eyes closed.  Penney's strident work wear line, Big Mac, was famous for colorful flannel shirts in plaid, but also carpenters pants. Sears made Ranchcraft and Towncraft, the former akin to westernwear and the latter, by the 70s, to disco. There is a wonderful array of regional brands, like Big Buck in the south, and GWG in Canada, that define their production origin.
The Golden Rule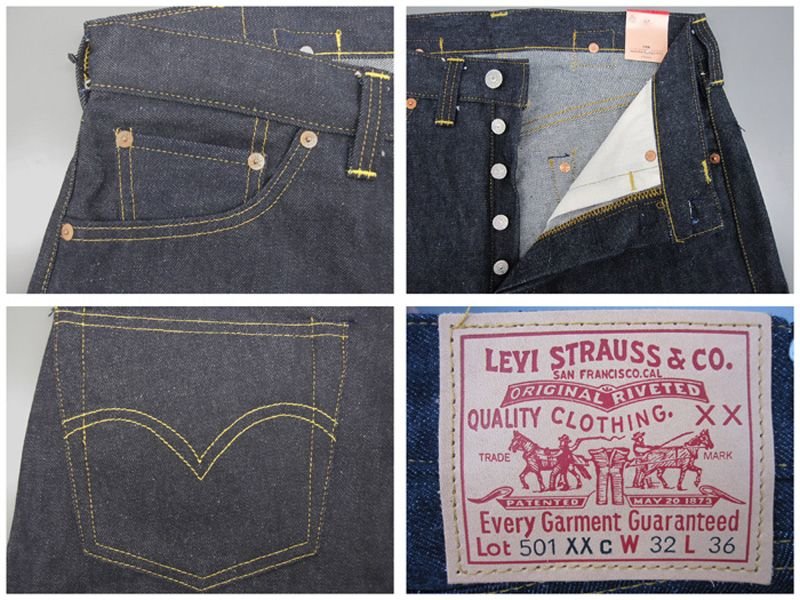 Visiting flea market and vintage stores every weekend or spending an hour daily on eBay shopping for clothes, is possible but it's perfectly acceptable to not do so. For vintage jeans that offer an inexpensive but modern-fit, the only recommendation is:look for Levi's 505s with an orange tab from the 1980s. 505s rise longer when compared to 501s, and is closer to the APC New Standards or the newer version of 501s: tapered decently, fitted and not slim. Orange Tab stood for Levi's budget line, but the quality is incredible as everything made 30 years ago had high standards, but post-selvedge and with a small E on the butt tag, are all causes for vintage buyers to skip them as tags and rivets don't make the jeans look good, but just cool. While finding the perfect pair of vintage jeans is not easy, it is worth it with many brands are working hard at re-creating vintage denims, but real vintage jeans themselves have a story to them. Each wear, scuff, and hole was made just by wearing them over time, not by some machine in a factory.