You'll Be Surprised at How These Celebrity "It" Couples Met
It is hard not to be intimidated by these celebrity power couples. Not only do they seem to have a surplus of good looks among them (and some are already passing on their superior genes to their offspring), but their combined net worth can fully fund a small country. With their every move seemingly reported and photographed, it is easy enough to assume that we know all about them. But do we even know how they came to be in the first place? Here's a quick look back at how these "it" couples met and what really brought them together.
Brad Pitt and Angelina Jolie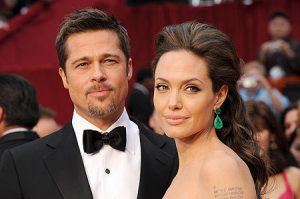 Let's start with this doozy. It seems that everyone is familiar with how Brangelina came to be as it was the scandal that rocked 2003. The pair met and fell in love while shooting Mr. and Mrs. Smith. Unfortunately, Brad was still very much married to Jennifer Aniston at that time, which, admittedly, is not a very good start for any relationship.
Recently, it was reported that Angelina filed for divorce, but it has been retracted. It seems that the couple is currently working on some very serious issues, so here's hoping they will pull through!
Tom Brady and Gisele Bundchen
He is a football superstar, while she is a supermodel. It definitely is a match made in heaven, which is probably what a mutual friend of the couple's thought when he set them up on a blind date. It was love at first sight for both Tom and Gisele. They married in 2009 and have a combined net worth of about $540 million.
Kanye West and Kim Kardashian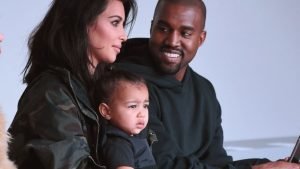 The rapper and reality star have already been in each other's orbit for many years, but according to Kim, they really did not get to know each other until they both produced a show for Jimmy Kimmel.
Kimye is now undoubtedly one of the most infamous and most talked-about couples in Hollywood, thanks to their constant social media presence and variety of reality shows. They currently have two children and are rumored to be expected a third via surrogacy.
Ellen DeGeneres and Portia de Rossi
Power couple Ellen and Portia are a real force to be reckoned with not just in the LGBTQ community, but in much of show business. They first met in 2004 at a photo shoot and met again in the VH1 awards of the same year, which can only be nothing short of kismet. They have been married since 2008.
Jay-Z and Beyonce
Despite being the most powerful couple in the music industry, there is surprisingly not a lot of information on how Jay-Z and Beyonce started out as a couple. Rumor has it that Jay-Z met a very young Beyonce when she was still part of Destiny's Child when she worked with a rapper under Jay-Z's label. Little did they know that this business relationship would ultimately blossom into one of the entertainment world's most notable pairings?
David and Victoria Beckham
In 1997, David Beckham met Victoria Adams (Posh Spice of the Spice Girls) at a charity football match in which his team at that time, Manchester United, was playing in. However, it seems that David has already had his eyes on Posh since their Say You'll Be There music video. Today, they have been married for almost two decades and have four beautiful children.
Justin Timberlake and Jessica Biel
Despite being two of the largest names in showbiz, Justin and Jessica met rather like two normal people—through mutual friends. Later, Justin asked their friend if he could call her. Thankfully, Jessica said yes.
Jennifer Aniston and Justin Theroux
Fresh from her divorce from Brad Pitt, Jennifer met Justin on the set of Tropic Thunder. However, it wasn't until three years later that their romance started blossoming when they reconnected on the set of Wanderlust. The pair has since married.