TAKE A LOOK INSIDE THE HOUSES & MANSIONS OF YOUR FAVORITE CELEBRITIES
Being a celebrity today means much more than acting or singing. Thanks to a media-obsessed culture, we expect our stars to entertain us 24/7, putting their money towards luxuries like clothes, cars, and especially, luxury real estate. While millions of Americans struggle with monthly home mortgage payments, these celebs sometimes buy and sell properties without ever having settled down in them. From the tasteful to the outrageously tacky, here is our look at some of the most lavish celebrity homes — some of which are even available, in case you qualify for a massive home loan!
Betty White: ~ $2.19 Million, California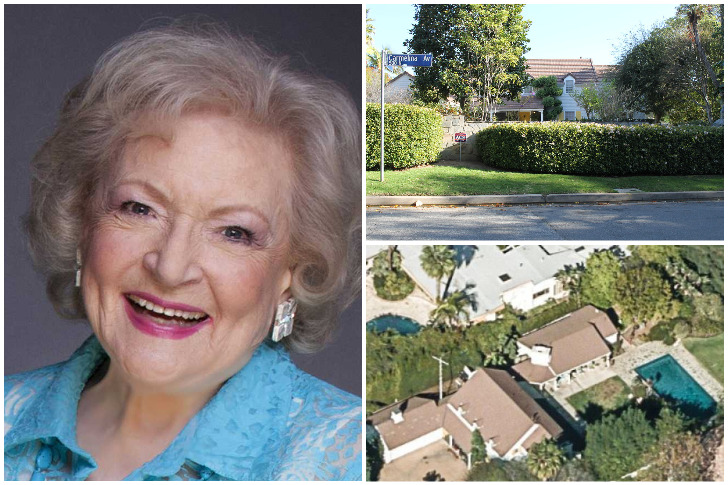 Veteran actress and comedian Betty White is America's showbiz treasure and so is her house. Tucked away in the small city of Carmel-by-the Sea, California, Betty has owned this place since 1981.
The residence sits on 0.72 acres, with 3,029 square feet of living space. It has 6 bathrooms, 5 bedrooms, and a state of the art aquarium housing Betty's beloved tropical fish. At the back, the property provides scenic views of Carmel beach and a long stretch off the Pacific coast. Having lived there for so long, we understand why Betty values this down-to-earth abode so much!
Cameron Diaz: ~ $2 Million, Los Angeles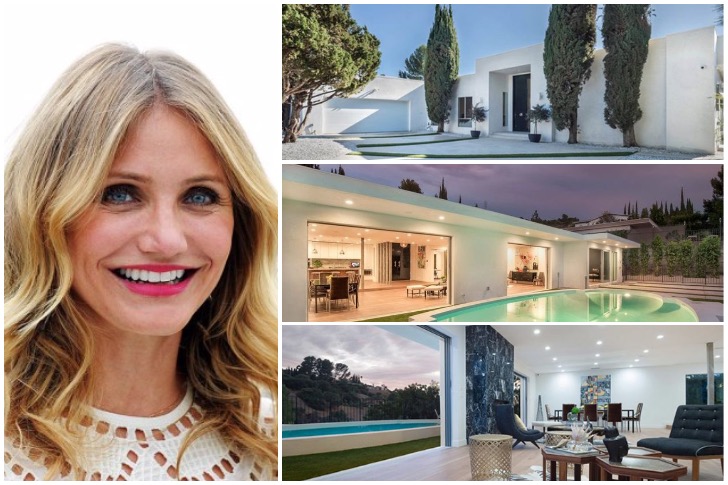 Retired American movie star Cameron Diaz is best known for her performances in comedy and action films through her long Hollywood stint. Since making her debut back in 1990, Cameron won our hearts with her beauty and talent.
Although she has hanged her acting boots now, she is definitely enjoying the fruits of her labor – judging by her house. The two-storied mansion features 7 bedrooms and 6 bathrooms. The entrance is graced by a magnificent staircase that leads to a grand living room with luxurious furnishing. In a nutshell, it's a massive masterpiece that reflects Cameron's elegance!
Dick Van Dyke: ~ $6.512 Million, Encino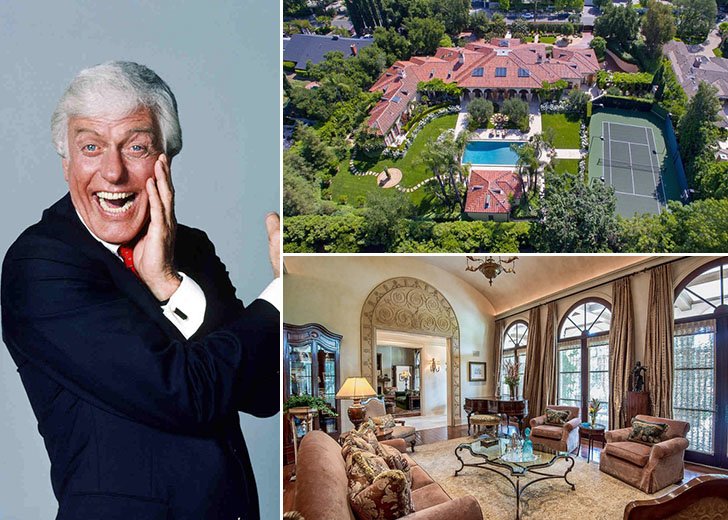 Dick Van Dyke is one of the few Hollywood legends alive, and at 93, it looks like he has no plans of slowing down. Van Dyke originally appeared in the 1964 movie Mary Poppins that starred Julie Andrews and again in the recently released Mary Poppins Returns movie that stars British actress Emily Blunt. Since he has a career that spans 7 decades, it's not surprising that he's accumulated much wealth that he can easily afford such luxuries like this former Encino home of his.  The palatial estate's main house is 12,015 square feet big, has 3 bedrooms, 5.5 bathrooms, a home theater, an elevator, a pool, and a wine cellar.  The house is full of history, since it was also previously owned by Brazilian musician Sergio Mendes, and when he had a music studio built, he hired construction workers, one of them being the then-aspiring actor Harrison Ford.
Ron Howard: ~ $27 million, Connecticut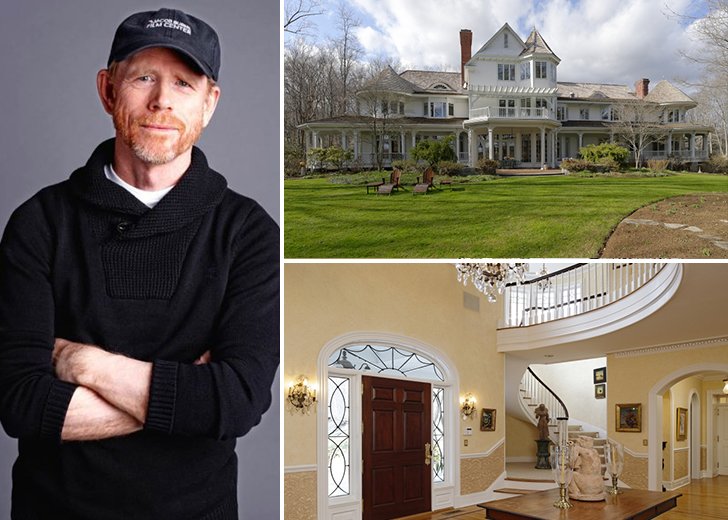 Ron Howard is someone that should be admired for his great transition from acting to an incredible award-winning director with movies like 'Cocoon', 'Apollo 13', 'A Beautiful Mind', and 'The Da Vinci Code'.  The director chose a location far from Hollywood for his home, probably to relax from it all during his breaks from filming.  His gorgeous estate in Greenwich, Connecticut is The estate is located on an enclave called Conyers Farm between Greenwich and Westchester, New York. The incredible home sits on 32 acres of land and by the lake.  We can understand how this home helps the famous director relaxes while surrounded by his loved ones.