The Next Gen Stars: Celeb Kids who Graduated in 2019
From pre-kindergarten to graduate school, some famous families have celebrated major milestones in their children's lives this year and we doff our hats for them: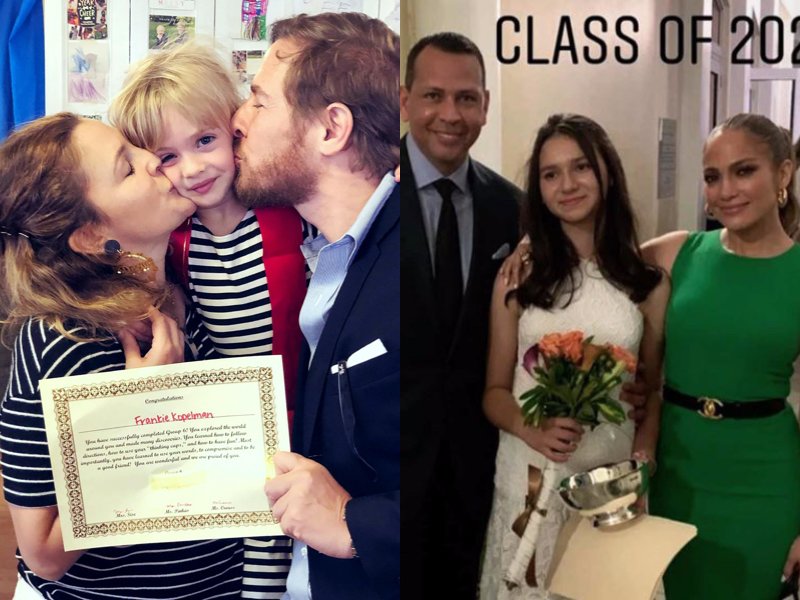 Frankie Kopelman
Proud parents Drew Barrymore and Will Kopelman deserve our congratulations as the divorced couple came together to celebrate their daughter Frankie's graduation, even though she's just 5-years old. Will posted a photo on Instagram of Frankie's big achievement, which shows both parents kissing their little girl on her cheeks. Kopelman captioned the precious photo 'Graduate' with Frankie's graduation coming a month after her 5th birthday.
Natasha Rodriguez
Alex Rodriguez's oldest daughter bid goodbye to middle school and entered high school. The proud father congratulated his little angel on Instagram, after her middle school graduation and on becoming a freshman in high school. 'Congrats Tashi, we love you!' Rodriguez captioned his photo, with fiancée Jennifer Lopez, ex-wife Cynthia Scurtis along with both families.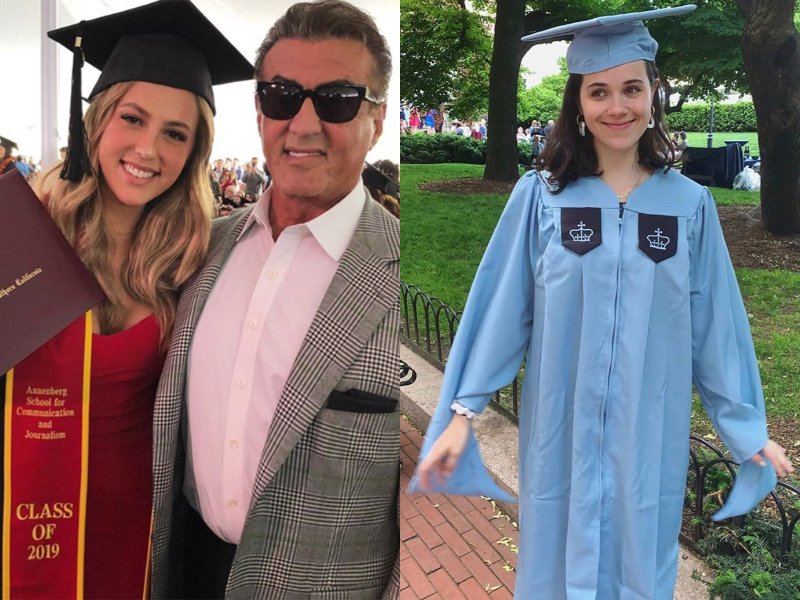 Sophia Stallone
Sylvester Stallone typed out a heartfelt message on social media to his not-so-little-anymore daughter Sophia, when she just graduated from the University of Southern California. The actor wrote alongside photos of himself with his daughter in her graduation cap and gown "Our daughter SOPHIA graduates from USC !!!!". The actor congratulated her as it was an absolutely amazing day for the family.
Caroline 'Carrie' Monahan
Katie Couric congratulated her youngest daughter for earning her master's degree in journalism from Columbia University. Couric shared a snap of her daughter with her cap and gown on and said that she never ceased to amaze and amuse her. Her congratulatory message to Carrie was 'Freedom of the Press is not just important to Democracy. It is Democracy.' as said by Walter Cronkite.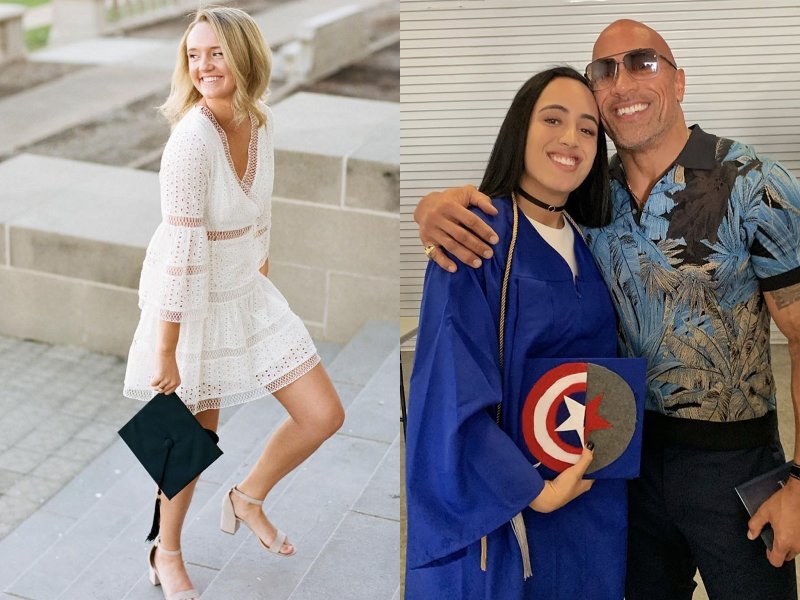 Alex Drummond
The 'Pioneer Woman' star Ree Drummond was proud of daughter Alex for earning her degree from Texas A&M University. The four college years had given Alex experience, confidence, and perspective and she was grateful to her friends who supported and nurtured her, Ree mentioned on Instagram, sharing a photo of her daughter posing with her boyfriend Mauricio. She wished a happy graduation to Alex and all young adults who were celebrating milestones.
Simone Johnson
Dwayne 'The Rock' Johnson celebrated his 17-year-old daughter Simone's high school graduation by proudly sharing adorable photos of her with her Marvel-inspired cap and her graduation gown. The photo of the father-daughter pair smiling was taken at NSU University School in Fort Lauderdale, Florida. Another photo shows Johnson swooping in for a kiss with Simone playfully rejecting him. He captioned the post 'And then your babies graduate'. He was very proud of his first daughter graduating from high school and that she was now NYU bound.
Prince Jackson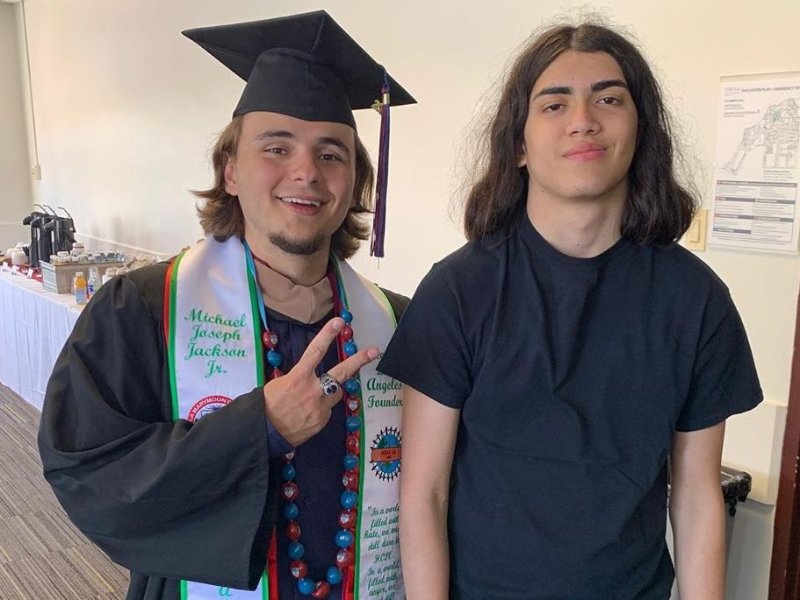 Blanket Jackson cheered his elder brother Prince at his college graduation. The 17-year-old, now re-named Bigi, made a rare public appearance when Prince graduated from Loyola Marymount College in LA with a bachelor's degree in business administration with honors. He graduated cum laude from the School of Business with a focus on entrepreneurship and confessed meeting many people and learning much and that the experience alone was worth it. Prince also wrote on Instagram that he wished to thank the entire family and others who helped him make it to the end. But the biggest thanks went to TJ Jackson and his brothers Taryll Jackson and Taj Jackson who pushed him to graduate and complete his degree when he wanted to quit.