Why You Should Consider A Car Finance Lease
Businesses and other commercial entities are often always in need of vehicles to use in the myriad operational undertakings of their respective companies. It is, therefore, imperative for these organizations to have means to acquire these vehicles in fast, easy, and relatively hassle-free ways. While most would go for any one of the numerous available car loan products available for businesses, there is actually an oft ignored solution, and that is a car finance lease. This is just one of the very wide range of car finance options and rental agreements made available exclusively for commercial and business customers.
What is it and how does it work?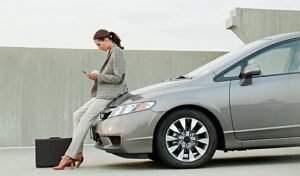 In a nutshell, the car finance lease works in such a way that the customer is able to make full use of the car and have ownership benefits, while actual ownership of the vehicle belongs to a finance company. Basically, the customer starts by choosing a car or vehicle that they like and consider appropriate for whatever function they may have in mind. The finance company then purchases this vehicle on the customer's behalf. The vehicle is subsequently leased to the customer at a fixed monthly rate for a specific and pre-agreed term. At the end of the term of this lease, the customer has the option to either pay the residual value on the final instalment in order to gain full ownership of the car or continue the lease. They can even trade-in the car or refinance the residual value to lease a new vehicle.
A car finance lease is generally very versatile, as it offers you a lot of flexibility on your contract. First of all, the vehicle choice is left entirely up to you, so you can choose one that most adequately fits your needs and budget. Secondly, you also have the option to choose the term of the lease, and this can be anywhere from three years to five years.
What are the fees?
The math is also very straightforward with a car finance lease. There are some costs that you will need to pay upfront, such as registration fees, stamp duty, and of course, the rental payment for the first month. Some of these upfront costs can also be financed, depending on the financier's policies. Your monthly repayments are computed, based on some crucial factors of the agreement, such as the vehicle's value before GST, the lease term, interest charges, duties, and other miscellaneous fees.
There is also a mandatory residual value or a balloon payment that will need to be settled at the end of the lease term. This will be based on the vehicle's market value with depreciation at the end of the term. This residual value, however, also reduces your monthly payments, making it very beneficial in the long run.
What are the benefits?