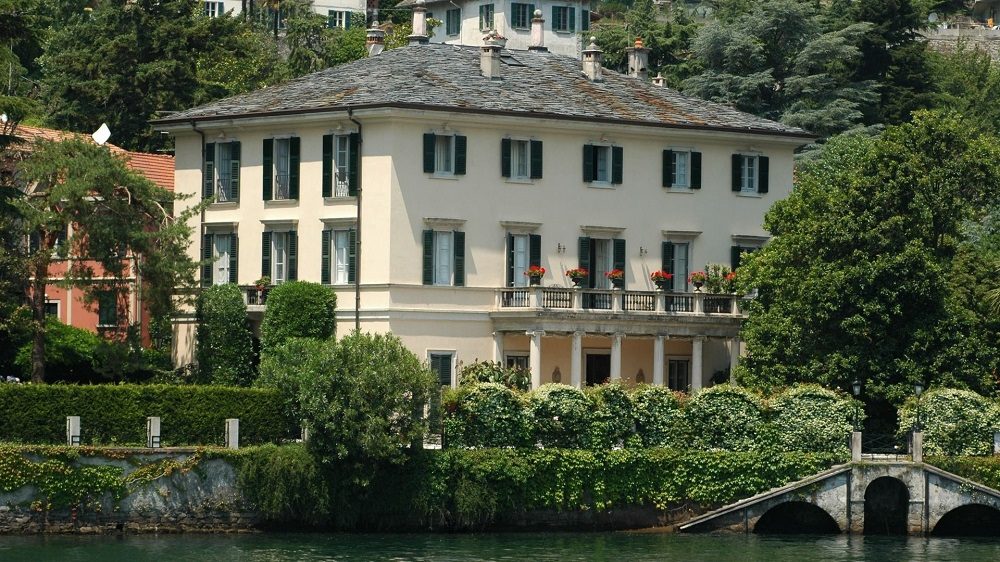 George Clooney 'To Sell Iconic Lake Como Villa'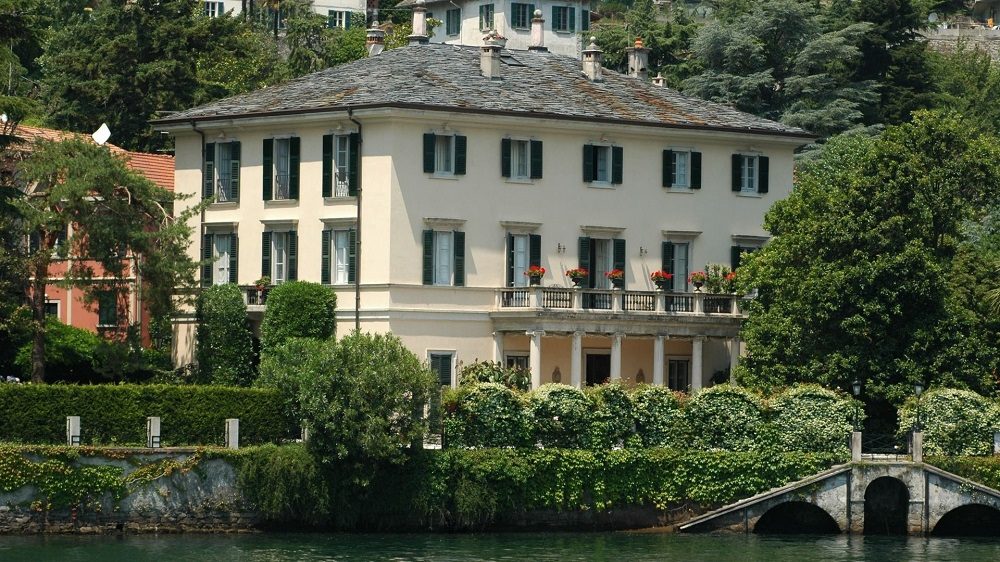 Nestled in the serene beauty of Lake Como, George Clooney's stunning 18th-century villa, Villa Oleandra, is making headlines once again. The Hollywood icon, known for his privacy and love for Italy, has decided to part ways with this Italian paradise. Amid speculation about the increasing presence of paparazzi in the area, Clooney, at 62, has listed his beloved property for a staggering €100 million.
Historic Charm Meets Modern Luxury
In 2002, George Clooney embarked on an enchanting journey when he acquired Villa Oleandra, a 3,000-square-meter estate steeped in history. Initially owned by the Heinz family of tomato ketchup fame, the villa caught Clooney's eye, and he secured it for €11.7 million.
Two years later, he extended his domain by purchasing Villa Margherita for €8 million, seamlessly connecting the two properties with a charming bridge.
Summers of Bliss
For years, George Clooney and his wife, Amal Clooney, a leading human rights lawyer, have sought refuge from the bustling Hollywood scene in the tranquillity of their Lake Como estate. Their twins, Ella and Alexander, who are now six years old, have grown up amidst the lush surroundings of this luxurious retreat.
The Paparazzi Predicament
In recent weeks, rumors of Clooney's decision to part with Villa Oleandra had been circulating. Insiders whispered that the actor was growing increasingly uncomfortable with the relentless paparazzi presence in Lake Como. A source close to Clooney revealed that he had become "conscious of the attention he gets when he's in town."
Confirmation from a Property Expert
Putting an end to the speculation, Yasemin Baysal, a managing partner at Engel & Völkers real estate agency, confirmed the listing. She disclosed that an agency in Milan had approached her firm to facilitate the sale of Clooney's cherished property. Baysal mentioned, "One client in particular is very interested; we have started all of the checks to make an offer."
Villa Oleandra: A Haven of Luxury
In Laglio, where George Clooney was bestowed with honorary citizenship in 2004, Villa Oleandra boasts an impressive array of amenities. With 25 rooms, a bountiful vegetable garden, a private cinema, a fully-equipped gym, tennis and basketball courts, a sparkling swimming pool, and sprawling grounds covering 8,500 square meters, it is a haven of luxury and relaxation.
A Celeb Magnet
Over the years, Clooney has hosted various celebrities at Villa Oleandra. Guests have included the Duke and Duchess of Sussex, Harry and Meghan, former President Barack Obama and First Lady Michelle Obama, Jennifer Aniston, and Matt Damon.
Clooney shared, "I thought maybe I would spend a few weeks vacationing. But then I realized how beautiful life was in Italy and how it helped calm me and not feel so pressured."
A Life-Changing Investment
In 2010, during a press conference promoting his film "The American," Clooney declared that buying Villa Oleandra "changed my life in a very pleasant and unexpected way." Italy's charm and the serene atmosphere of Lake Como had captured his heart.
A Helping Hand
Clooney's connection to the community goes beyond the boundaries of his luxurious estate. In 2020, he earned praise for his humanitarian efforts, assisting locals affected by severe flooding in Laglio after three days of torrential rains wreaked havoc in the region.
The Paparazzi Predicament Persists
Despite his profound love for Lake Como, Clooney has remained vigilant about protecting his family's privacy. In 2017, he took legal action against the French magazine Voici for publishing photographs of his newborn twins. Two years earlier, the then-mayor of Laglio, Roberto Pozzi, had introduced fines of up to €500 for anyone who approached the entrance or ventured within 100 meters of Clooney's villa, ensuring the privacy of the star couple.
As George Clooney's iconic Villa Oleandra goes up for sale, the world watches with bated breath to see who will be the next fortunate owner of this timeless piece of Italian luxury.