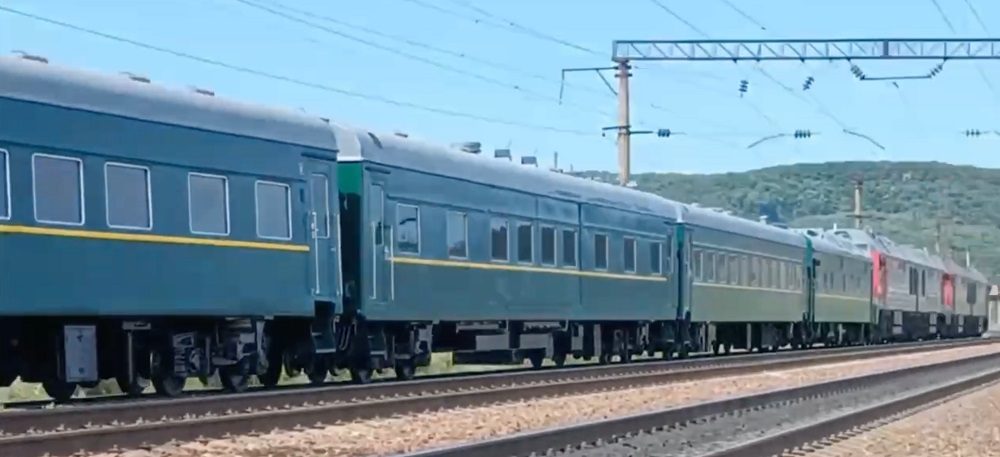 Inside Kim Jong Un's Infamous Armored Train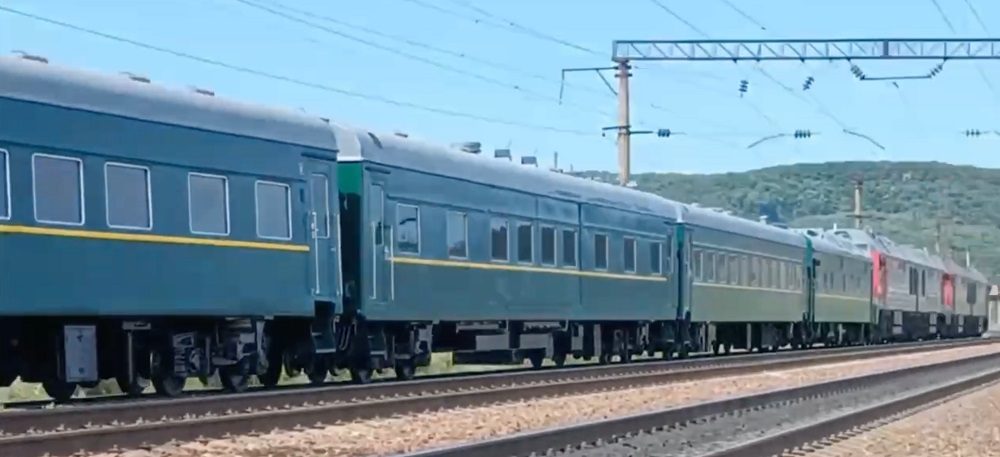 The mysterious world of North Korea has long fascinated the international community. Recently, images emerged in Russian and North Korean state media outlets, offering a rare glimpse into the secretive travels of North Korean leader Kim Jong Un. In an armored train, Kim embarked on a highly anticipated journey to meet Russian President Vladimir Putin. This mode of travel has been a staple for the reclusive Kim dynasty for decades, shrouded in secrecy and luxury.
A Grand Departure from Pyongyang
As the journey commenced, the Korean Central News Agency, North Korea's state media outlet, released still photos capturing the 39-year-old dictator on board a dark green train at a train station in Pyongyang, North Korea's capital. Crowds waved flowers, and military guards saluted as Kim Jong Un departed for Russia, creating an air of grandeur around his departure.
Crossing Borders and Making History
Russian news agencies later released footage of the slow-moving armored train crossing the border into Russia. The arrival was equally captivating, with Russian state television showing Kim disembarking from the train and receiving a warm welcome from local Russian officials. This marked the continuation of a diplomatic tradition for Kim Jong Un.
The Train: A Mobile Command Center
Kim Jong Un has made ten foreign trips since taking power in 2011, several of which have involved train travel. This unique choice of transportation has raised questions about its purpose. According to former North Korean official Ko Young Hwan, it allows Kim to "command the entire country from anywhere, receive all faxes and emails, and access all reports." Essentially, the train becomes an extension of his ruling domain, as comfortable as his home.
Ahn Byung-min's Insights
Ahn Byung-min, a South Korean expert on North Korea's transportation, revealed that these armored trains have 10 to 15 carriages each. Some are exclusively reserved for Kim Jong Un, including a private bedroom, while others carry key members of his entourage, such as security guards. Despite their luxury, these trains move at a mere 25 miles per hour due to the state of North Korea's rail infrastructure.
A Glimpse Inside
Previous footage from inside Kim's train revealed opulent interiors. Pink couches, a well-equipped office with a desk and chair, and a wall adorned with a map of China and the Korean peninsula created a sense of luxury. Remarkably, the design of Kim Jong Un's train was identical to the one used by his late father, Kim Jong Il, for his visit to Russia in 2001.
Feasting Fit for a Dictator
Russian military commander Konstantin Pulikovsky, who accompanied Kim Jong Il on his visit to Russia in 2001, recalled a lavish culinary experience. "Any dish of Russian, Chinese, Korean, Japanese, and French cuisine" was at their disposal. Live lobsters and cases of red wine from Bordeaux and Burgundy were among the offerings. It's worth noting that even Vladimir Putin's private train fell short of the comfort found on Kim Jong Il's.
A Mobile Office and Home
Kim Jong Il's train was nothing short of luxurious. It boasted conference rooms, an audience chamber, and bedrooms. Satellite phone connections and flat-screen TVs were installed, ensuring the North Korean leader could stay updated and issue orders during his journey. As described by North Korean state media, it was both "a sweet home and an office" for Kim Jong Il, who tragically passed away on board in 2011.
A Train as a Memorial
One of the train's carriages is now permanently displayed in a mausoleum on the outskirts of Pyongyang, where Kim Jong Il's body lies in state, serving as a lasting symbol of his rule.
A Legacy of Train Travel
The fascination with train travel is not unique to Kim Jong Un. His father, Kim Jong Il, relied on trains for all three of his visits to Russia. It appears that the tradition of using these armored trains as a symbol of power and luxury continues to be a significant part of North Korean diplomacy.