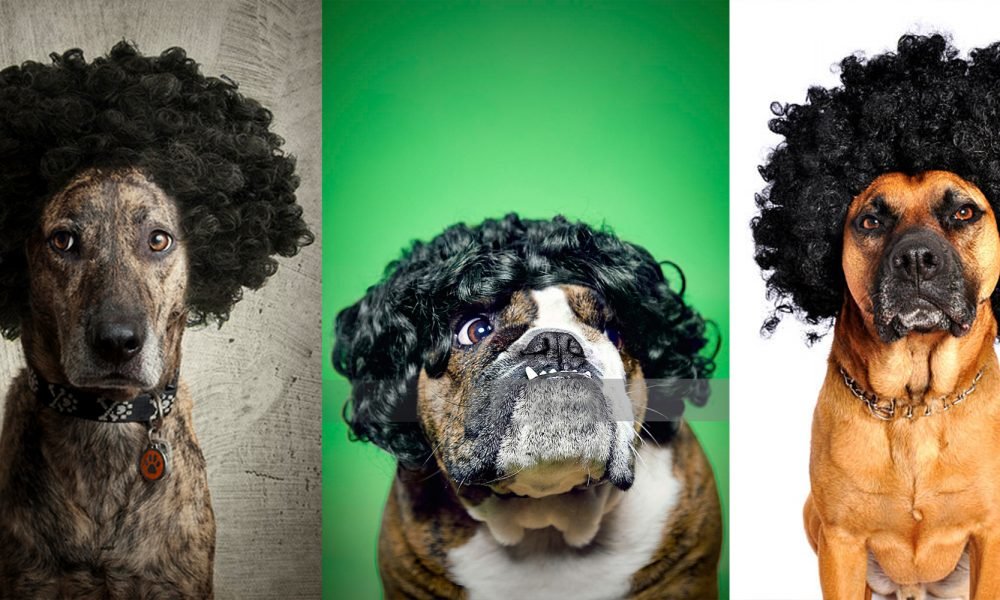 Money Can Buy You Some Very Strange Things Online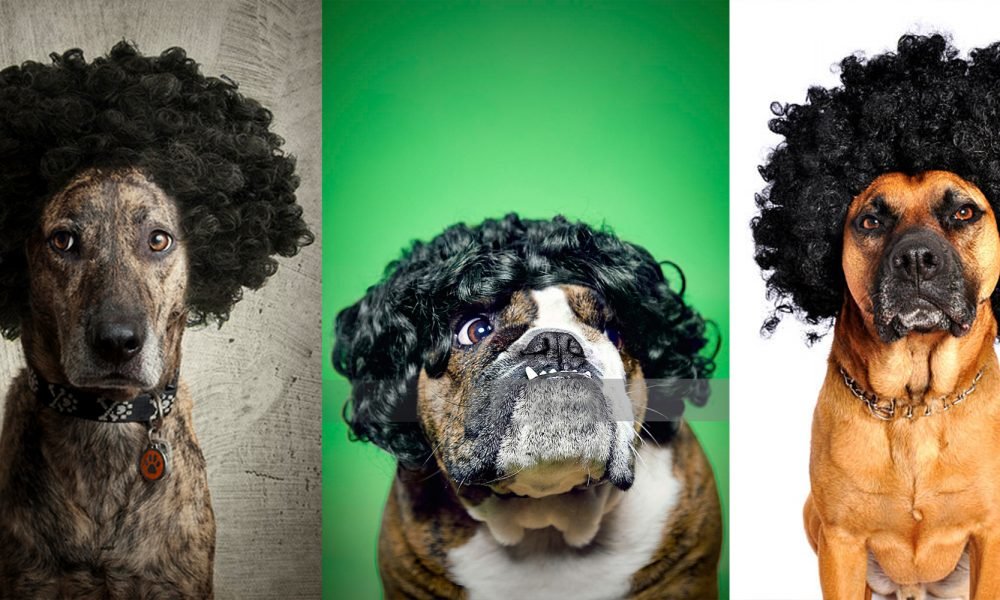 There are many things you can do while you are online, it's like everything is accessible through your fingertips – Are you hungry? No problem, you can order food online.  Is your pantry out of stock, you can buy groceries online now, and they even offer free delivery to your doorstep.  Do you need to pay your bills?  Well, you can do that, too – like we said, everything at your fingertips.  If you need to laugh, you can watch funny movies, or just checked out some funny videos on YouTube.  And if you are looking to buy stuff, there are loads of shopping websites that you can browse, such as Amazon, eBay and the likes.  But did you know that while shopping you can have a laugh, too?
It is amazing how you can literally buy just about anything online and some products that you come across with, may leave you in splits.  Just recently we came across a story about a man who was selling his used dentures on Facebook.  I mean, how strange is that, right?  Terry Thomas Smith from Onalaska, Texas, posted a photo of his dentures, selling it for $100.  He even claimed it is as good as new, since they were only worn by him three times.  The internet world just had a laugh, and Smith's Facebook post got 634 shares, a lot of comments, but, unfortunately, no takers!
Take note of this fact, though they are funny looking, some of these weird things are actually useful.
MULLET ON THE GO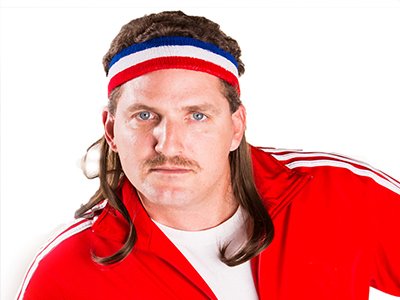 Are you about to attend an eighties themed party and you do not know how to look really authentic with a costume?  Well, there is nothing that screams more 'eighties style' than an exercise headband with a mullet hairpiece attached to it, and luckily you can get that look by shopping on Amazon!  There is a wig (available colors are black, brown, and blonde) mullet attached to the headband, so no need to worry if you have a short hair.   Just find the right outfit to match, and you are good to go… back to the 80's, that is!
CUDDLE WITH NICOLAS CAGE PILLOWS
Is Con Air your favorite film?  Are the songs "How do I live without you?" and "Iris" playing on repeat on your music player, because you just love Nicolas Cage and his films?  You can add the Nic Cage designer pillow to your shopping cart, and have the opportunity to (sort of) cuddle with the actor while you sleep! You never know, you might even dream of him.  It is claimed in the ad that there are seven pillow designs, and that can't be a bad thing at all.
DAVY JONES INSPIRED KNITTED BEANIE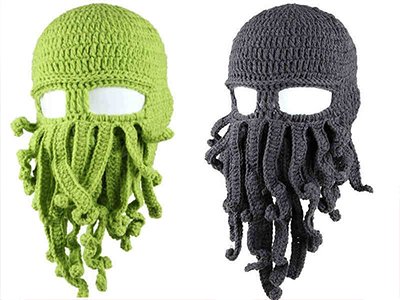 If you are a fan of the Pirates of the Caribbean films, you might be interested to buy a beanie that looks like the head of Davy Jones in the second installment of the film, Dead Man's Chest.  Remember the villain in the film, that Bill Nighy played, who had cephalopod-like head?  There are octopus tentacles on his jaw that appears to be his beard that constantly move whenever he speaks.  This beanie looks just like it!  So, like we said, if you are a fan of the film, you should totally get this beanie that gets you one step closer to weird-dom.  It will really be useful during the cold seasons though!
A PILLOW REPRESENTATION OF A MAN'S ARM
Are you one of those peoples who cannot sleep unless they are wrapped around by the arm of their husband, boyfriend, or partner?  Say goodbye to sleepless nights whenever your cuddle buddy is travelling, working late, or out with their friends – there is a cuddle pillow that was created specifically to replace the arm of your man!  And there is an added bonus, the arm is formally dressed!  Who can resist such a thing, right?  Well, seriously, the cuddle pillow looks really comfortable and can give a good night's sleep. Try one!
AN AFRO WIG FOR DOG DISGUISE
If you and your dog have somewhere to go to and want to be look unrecognizable, then you can buy an afro wig for your dog on Amazon, and just maybe, pick one up for yourself as well.  It will make your dog appear like he or she is a small kid, add on some sunglasses plus a scarf, and your dog will look the part. Just be sure to take a photo of your fabulous dog wearing the afro wig and share it on your Instagram account.